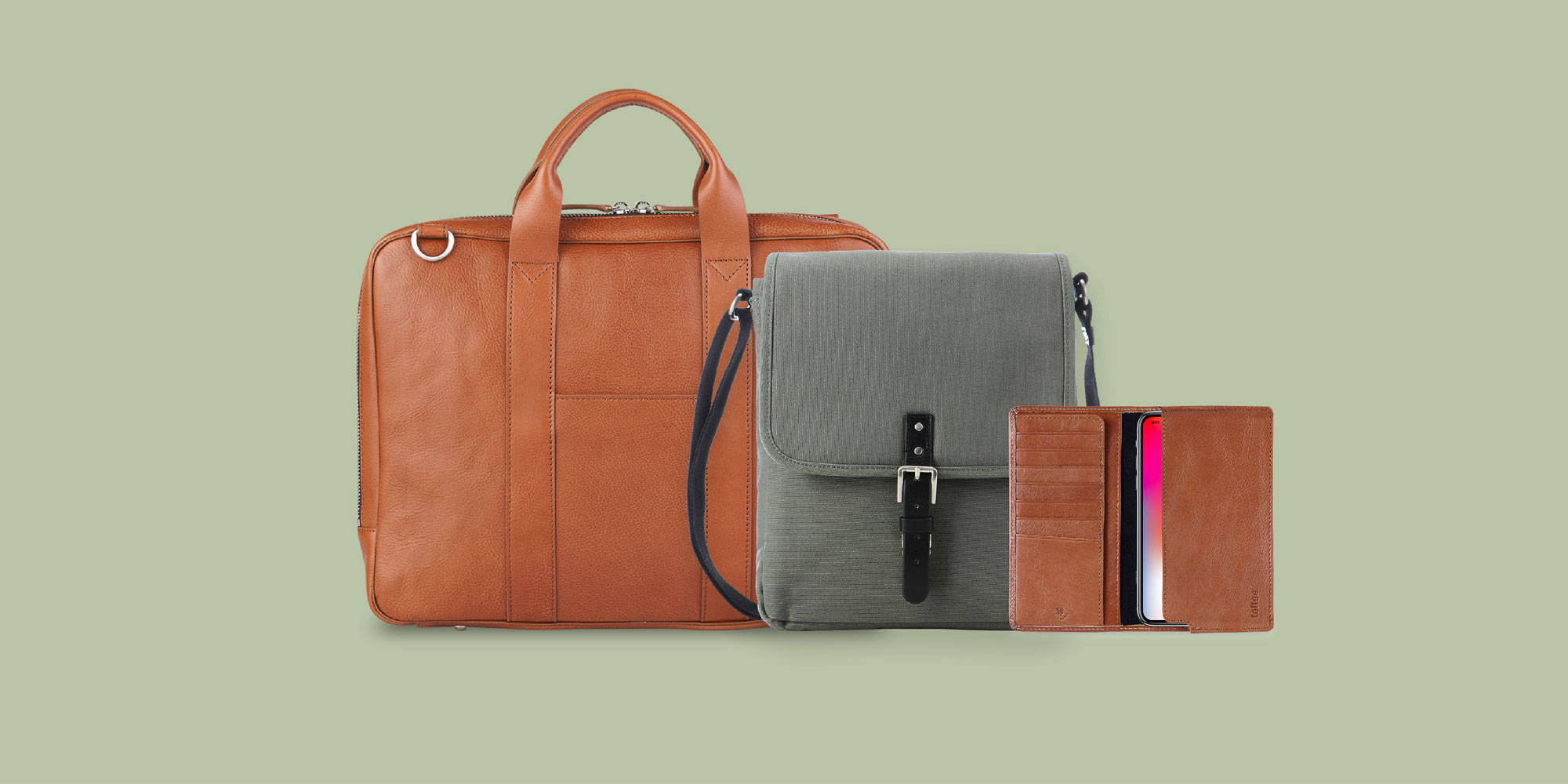 Toffee products are made to integrate tech devices into real life.
We believe in clean silhouettes, premium build quality, and designs that pay meticulous attention how we really live.
Read on for details...
Signature leather
The Toffee collection is built around the very best materials available. Genuine leathers are handpicked for each product for their softness, durability, and ability to improve with age.
Durable waxed canvas
Waxed canvas was first used by oceangoing sailors who needed to hold the wind in their sails while also blocking it out from their bodies. This timeless textile is produced by infusing wax into natural fibres and weaving them very tightly together into a robust and highly water resistant fabric. Our canvas products are robust, timeless and built to stand up to the elements.
Zips and pulls
We only use YKK and premium Italian zips. They cost more, but we know that one busted zipper can render an entire product unusable. At Toffee, we always go the extra mile to make sure you can depend on our products every single day you need them.
Pinstripe lining and personalised tag
Modern on the outside, retro on the inside. Our light pinstripe lining lets you actually see what's in the bottom of your bag. Plus our old-fashioned name label is neat and writable, so any lost Toffee can be reunited with its owner.
Reinforced handles
Toffee products are designed to keep you and your technology working together. Whether it's your macbook, laptop, or tablet, precious cargo demands a reinforced handle.
Our handles feature double stitching and press-studs so they keep on doing what they're made for. And when it comes to leather, we source thick hides for unbeatable strength.
Reinforced base
In all our bags and briefcases, the technology compartments are raised just slightly from the bottom, so your macbook, laptop, iPad or tablet wont bang on the ground every time you place it down.
Firm, shock absorbent padding on the base of our bags completes this protective design, and on certain designs, four metal feet take the brunt of wear and tear, so your leather or canvas will keep looking good.